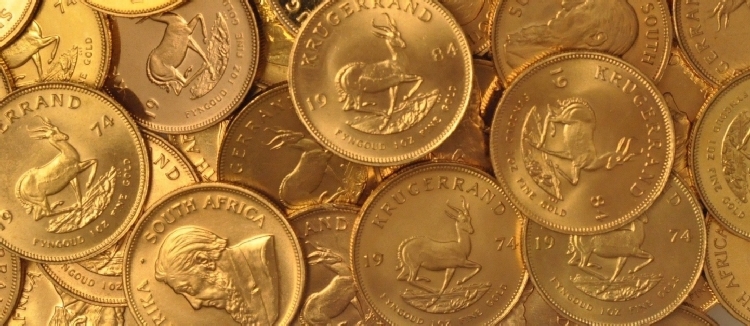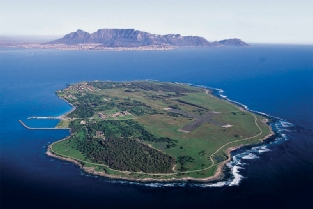 Robben Island was used at various times between the 17th and 20th century as a prison, hospital and a military base.
Robben island, which is, located just a short distance from Cape Town hosts more than 70 bird species, 23 species of mammals and spectacular vegetation.
The single ¼ ounce R2 - 24 carat Robben Island gold coin portrays Robben Island in the foreground with Table Mountain in the background. The obverse of the Robben Island gold coin portrays the South African Coat Of Arms and the year 2002
ROBBEN ISLAND MINTAGES

DESCRIPTION / SIZE

MINTAGE

PRICE

AVAILABLE

Proof ¼ ounce

999




0

Launch Set

299




0


The 2002 Robben Island Launch Set consists of the Robben Island ¼ ounce gold R2 coin as well as the ¼ ounce gold freedom medallion. The ¼ ounce 24-carat gold, freedom medallion has an image on the obverse of a keyhole.
The reverse of the gold Robben Island freedom medallion has the wording of statesman Nelson Mandela's now famous words, which were spoken at his trial in Rivonia in 1963, as well as a symbolic key, which unlocked the door to the freedom of the people
"During my lifetime I have dedicated myself to this struggle of the African People. I have fought against white domination and I have fought against black domination. I have cherished the ideal of a free and democratic society in which all persons live together in harmony and with equal opportunities. It is an ideal, which I hope to live for and achieve. But if needs be, it is an ideal for which I am prepared to die." - Nelson Mandela, during his trial in 1963.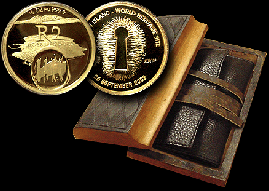 The 2002 S.A world heritage sites Robben Island Launch set is wrapped in a leather pouch, together with a bronze certificate of authenticity and is cleverly presented in a wooden box which is very similar to the boxes in which the prisoners on Robben Island would store their most valuable possessions.
The Robben Island World Heritage Coin pays tribute to the new democratic South Africa and the heritage of its people